Mehndi or Henna parties are a great way to celebrate relaxation, friendship, culture, music, and the beauty of temporary body art. Choose to create a private party of friends, co-workers, or hire me for your next corporate event!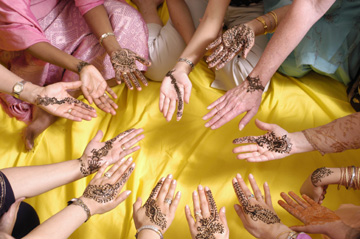 Bachelorette Parties
Birthday Parties
Bridal Showers
Festivals & Fairs
Baby Showers most popular!
Girls Night Out
Many of my customers are referred to me by other satisfied clients. Recommendations have allowed me to build a business family unique in terms of character, responsibility, and awareness. If you have a friend that is looking for a great party idea or if you'd like to host one yourself. Please fill out the form below and I will be in touch with you very soon!


Yes, I would like to book a Henna Party: